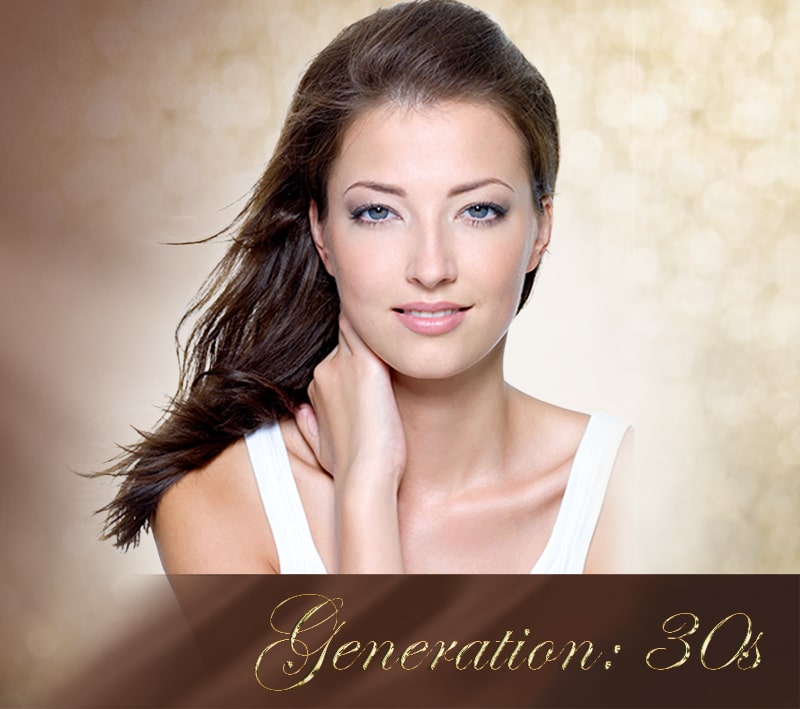 When in your thirties your skin becomes finer and thinner with a reduction in the speed of cell regeneration and an accompanying loss of collagen. The result is the complexion taking on a dull appearance.
The above will be true even if the skin was well cared-for during your twenties. A certain loss of radiance and an uneven appearance will still frequently occur. There might even be noticeable lines and wrinkles beginning to form around the mouth and the eyes, possibly combined with discolouration of some areas of skin due to sun damage.
Skin discolouration can also occur through the effects of melasma, which is an excess of blood vessels deep within the skin, regularly caused by excessive amouts of oestrogen, which itself can be due to the effects of birth control.
It is very important at this time of life to continue with daily skin care routines, including the daily use of sun protection. However consideration should also now be given to having rejuvenating skin treatments.
There are several non-surgical solutions available to restore the skin's youthful appearance and vitality, Mr Rezai and his team   listen to your concerns and guide you through the various treatments options that are available.
The following are some of the most popular non-surgical treatments for those aged in their thirties: