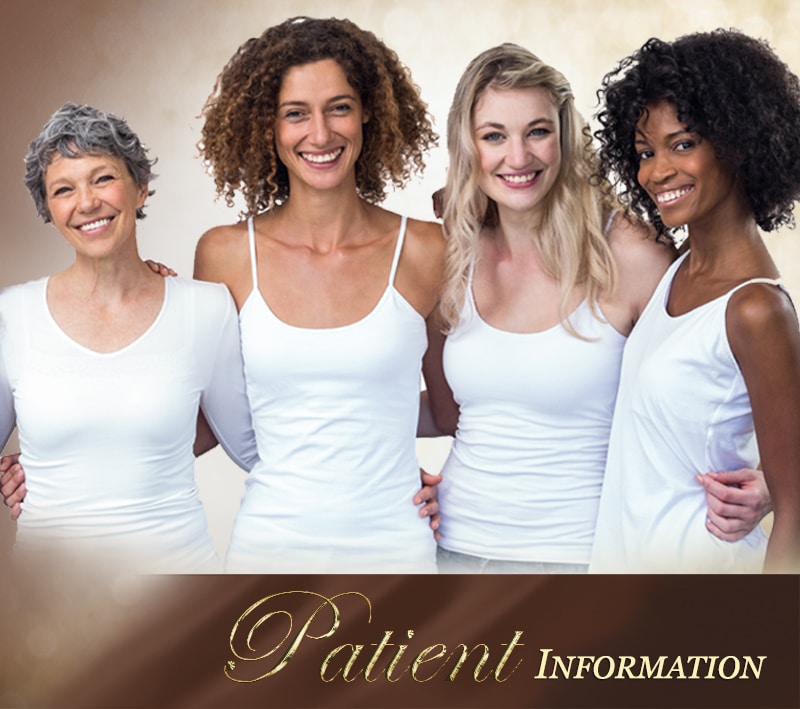 First and foremost, we want to emphasise that Dr Rezai prides himself on the level of individualised post-operative care that he provides for all of his patients. He offers a lifetime aftercare policy for each of his patients, including all post-operative check-ups and unlimited appointments with Dr Rezai himself following your surgery. He is a completely hands-on Surgeon, and his care ensures that you will get the finest result possible. His practice  is staffed with highly knowledgeable, seasoned, plastic surgery professionals who are always available and happy to assist you.
Most of your postoperative concerns will be answered at your pre-operative appointment. In the meantime, you should arrange for transportation from the hospital and for someone to stay with you at least the first night at home after your procedure. Child care arrangements should be made pre-operatively and arrangements for transportation to and from your post-operative visits should be considered. For those patients that are from out-of-town, our office will assist you with your postoperative logistical planning.
Most patients do not need to obtain any special post-operative equipment. Virtually everything that you will need from a medical perspective will be provided for you. Patients should, however, arrange for their meals to be pre-prepared and easy to heat up if there is no one available to cook for them at home. Post-operative recovery locations in the residence should be comfortable and close to the bathroom. Daily needs and post-operative medicines should be easily accessible. In general, most patients find that the post-operative period is surprisingly straight-forward and much easier than they imagined.
Managing friends and family during this period can often be the most challenging part. Maintaining privacy is often the primary concern. Dr Rezai recommends that you leave enough time for recovery before you make social commitments so that your friends will not miss you. Avoidance of any negative or non-supportive individuals is also vital during this period. You should be concentrating only on taking care of yourself and not on what others are thinking. Surround yourself only with positive influences, and should you be in a position where your friends or family are wearing you out with their "helpfulness", do not hesitate to ask for a break.
Many patients are surprised at how quick and easy this post-operative recovery process is. Remember, now is the time to be selfish. Concentrate only on yourself and your healing. Once this initial recovery phase is over, you can go back to being your normal generous self.